INDISTRUTTIBILE !!!!!
Gent.signori, ho da anni una vostra macchina che, anche se molto vecchia funziona in modo eccellente e non ha mai avuto bisogno di manutenzioni e riparazioni importanti. Volevo dirvi di continuare così perchè la qualità è la miglior pubblicità
Con stima
Giovanni Naccari residente in
Viale Tondo 11/a Traversa Tropea – 89900 Vibo valentia
Tel. 096- 361573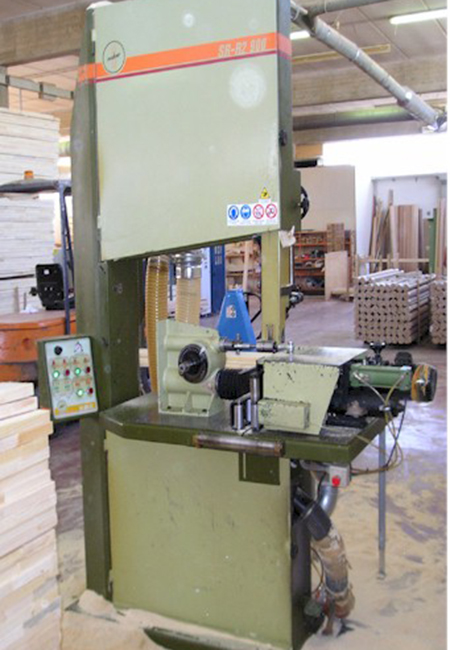 Complimenti per la qualità.
Spett.le Meber,
Vi scrivo perchè dovrei ordinare un piccolo ricambio per una vostra macchina che comprai nel 1992.
In effetti a suo tempo era una delle più care ma oggi ne comprendo la ragione e sono lieto della scelta.
In tanti anni di lavoro, posso dire che le manutenzioni sono state pressocchè nulle, e le prestazioni eccellenti. La macchina taglia migliaia di metri cubi all'anno senza sosta.
Ancora le mie congratulazioni più sincere !
Ditta TECNORIVEST
Sig. Tamenghi
www.tecnorivest.com
We have made the choice for the Meber…
Special SR-R/900 band resaw because it was simply the Best value for money machine available on the market. European proven technology coming from Italy.
McGowan Bors
U.K.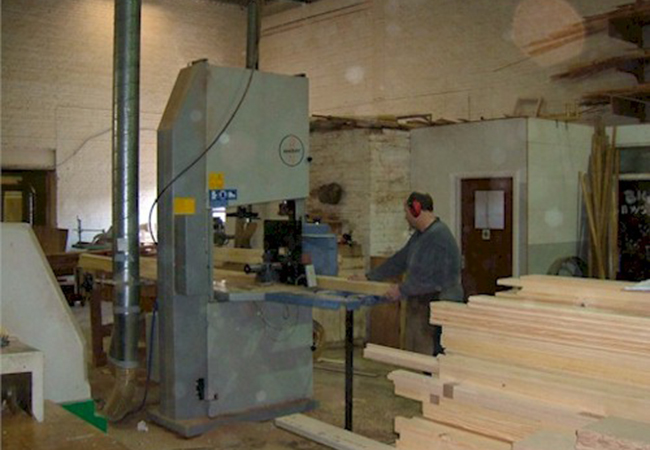 Ho scelto l'esperienza
Gent. signori,
ho deciso l'acquisto della vostra macchina tra tante, perchè vi conosco da tanti anni e anche nel mio paese d'origine è una della marche più rinomate sinonimo di esperienza e qualità.
Eccomi nel mio laboratorio mentre stò lavorandoci con grande soddisfazione.
Cordiali saluti.
Bertrand Yves Delisle
Via Malcantone 7/G
26100 Cremona
tel. +33(0)372 459886
http://wwwdelisle.it
We will need to move in a new factory
because we didn't know to increase production so much !…
Your machines make a great work, with : low maintenance, low noise, high performances and high production too.
Thank you Meber
from :
ARARAT
47/1 7 Street Avan
EREVAN – Rep. of Armenia
Ex U.R.S.S
ph. 00374-9204065
fax 167150
email : akan.word@rambler.ru
The True matchless performance resaw….
Dear Meber,
please find enclosed the photo of your Special SR-R-900 Resaw.
We purchased the machine from your South U.K. dealer and we are very happy about…
Low price but high performances…
Co. Mills Joinery from United Kingdom
Greetings from Estonia…
Dear Meber,
please find enclosed the photo concerning the best 950 BAND RESAW we've purchased after last 2003 Ligna Messe.
The big band saw is working very well !
Mr. Heino Kirs
Company TENE KAUBANDUSE
Lihula Str. 22 B
90150 Haapsalu ESTONIA
ph. + 372 4735700
fax + 372 4735777
Fotos de la maquina trabajando en la empresa…
Alipio Rodriguez Ponce
Cascada de Manquel Comuna de Antuco
18009 Los Angeles – CHILE
Why we decided to buy MEBER ?
Because Meber means legendary quality since more than half a century, in Netherland too…
WEBO koop het orgineel, koop kwaliteit, koop MEBER !
WEBO Timmerfabriek
Rijssen ov
The Netherland
www.webo.nl
ph. 0548-518011
fax 0548-514777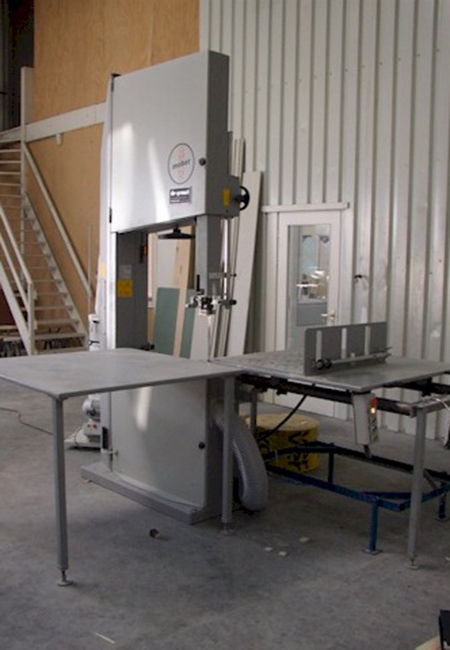 Koop de beste waarde voor geld: BEST 800
Meber produkten BEST 800 !
De houthal Almelo
The Netherland
I learned about Meber from ACIMALL….
and I decided between several bandsaw manufacturer to buy from you.
The range was very wide and I finally made the choice for the P-400.
While I should be terrible envious of the bigger machines displayed as I'm an amateur wood-worker I'm quite happy owing the 'little sister' of the MEBER production, faithfull friend of my leisure times and major player in the restoration work of my old house…
My very best compliments for your legendary quality
Very truly your :
Michelangelo Mangano
from CERN – Switzerland
michelangelo.mangano@cern.ch
Made in Italy really means best quality…
Dear Meber,
just purchased a 20″ bandsaw and it's excellent !
Really Italians make the best machines in the world
Take care
Jeff Milford
Fort Albany – Ontario / Canada
Top quality band saw from Georgia….
Dear Meber,
it is true: from the worldwide the top quality band saws are made by MEBER.
We have seen several competitors from the ACIMALL website but now we have your machine purchased and we can tell it is simply the BEST !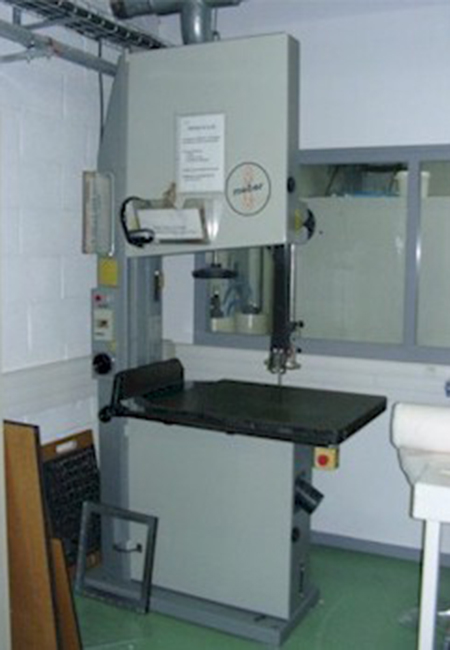 Made in Italy really means best quality…
Dear Meber,
just purchased a 20″ bandsaw and it's excellent !
Really Italians make the best machines in the world
Take care
Jeff Milford
Fort Albany – Ontario / Canada
Made in Italy really means best quality…
Dear Meber,
just purchased a 20″ bandsaw and it's excellent !
Really Italians make the best machines in the world
Take care
Jeff Milford
Fort Albany – Ontario / Canada
Made in Italy really means best quality…
Dear Meber,
just purchased a 20″ bandsaw and it's excellent !
Really Italians make the best machines in the world
Take care
Jeff Milford
Fort Albany – Ontario / Canada
Made in Italy really means best quality…
Dear Meber,
just purchased a 20″ bandsaw and it's excellent !
Really Italians make the best machines in the world
Take care
Jeff Milford
Fort Albany – Ontario / Canada
compliments from Portland (U.S.A)…
The Joinery from Portland, Oregon thanks Meber for the service support.We confirm we enjoy a lot to work on the Best resaw.
All the best from Marc
The Joinery
4804 s.e. Wooodstock
Portland Oregon – USA
ph. 503 7888547
fax 503 7884608
PARAPAR : Paraguay
…No se encuentra una calidad mejor en todo el mundo. Es un orgullo para nosotros contar con proveedores como vosotros, muchas gracias.
Sr. R Rosalino
PARAPAR INDUSTRIAS
Ruta Internacional km.24
Minga Guazu – Paraguay
ph. 00595-61 570184
Yerevan Brandy Company : Rep. of Armenia
We got one MEBER mod. SR-900 in our factory and we are happy with the quality and parts service; the second one is the Mod. SR-R900 with feeder and the performances are also very good
Mr. A. Melikian
Yerevan Brandy Co. www.ararat.ru
Isak ave.2 375082
Rep. of Armenia